Case study

Quickframe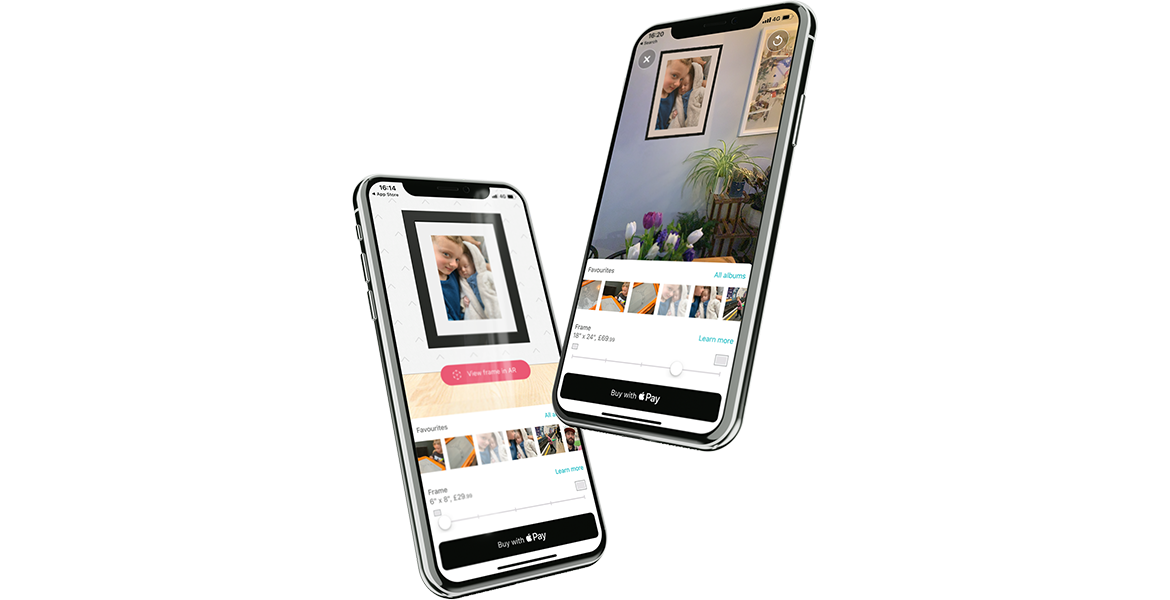 Quickframe is an iPhone app that uses a new technology called augmented reality (AR) to show users a live preview of a framed print hanging on their wall. Choose photos from your own photo library and then try them with a range of framing options. Once you find a configuration you like you can have your photo printed, framed and delivered with the tap of a button.
Augmented reality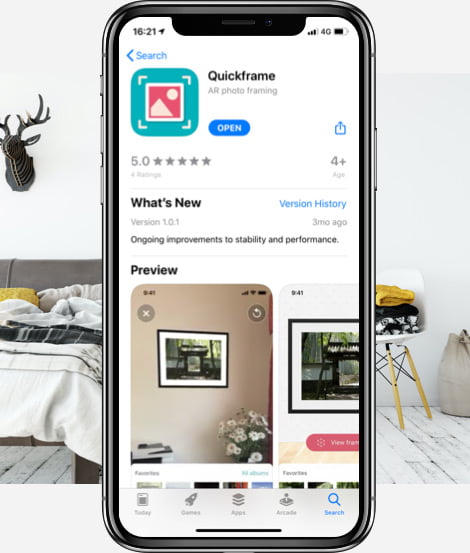 Augmented reality (AR) is a technology that overlays information and virtual objects on real-world scenes in real time. It adds new information to the users existing environment to create a new artificial environment. This sophisticated technology allows consumers to visualise products and imagine what it feels like to own a product before actually purchasing it.
Developing augmented reality apps is difficult. Unlike traditional apps, you have no control over the environment your app is used in. If the user is in a dimly lit room, on a moving train or moving their phone around too quickly - things can start to go funny very quickly.
Despite this - by anticipating problems in advance and creating highly intuitive and user friendly software - Charlie Fuller (creator of Quickframe) has built a smooth AR preview app that makes it easy for customers to visualise their order before they make a purchase.
"I see Quickframe as the first wave of AR ecommerce apps, alongside the IKEA Place app for furniture visualisation and the John Lewis app with its virtual lipstick try on feature. Over the next decade I believe glasses-based AR will become the main way we interact with computers, just as smartphones have overtaken PCs in the past decade."

Charlie Fuller
How does it work?
The idea for Quickframe came about when Charlie was looking to get some photos printed for hanging but had no idea what would look good on his wall. Realising this was a common problem that anyone buying art online may face, he began looking into creating AR software that could show consumers a live preview of their print on the wall.
As an experienced software developer and technical director at an immersive production company that creates virtual reality marketing experiences, Charlie had the technical skills and know-how put his idea into action.
He started off by building a basic prototype to see if it was even possible. After this initial success, he designed the interface, sketching out wireframes on paper, iterating mockups in Photoshop and building click throughs to test the user experience flow. He wrote the app in Swift and using the SceneKit rendering engine.
Quickframe is integrated with our Print API. Customers select an image from their photo library, view the image framed on their wall in different sizes as a live preview, and order their chosen framed print.
Orders made on the app are then automatically routed to one of our production facilities to be printed, framed and delivered to the end customer.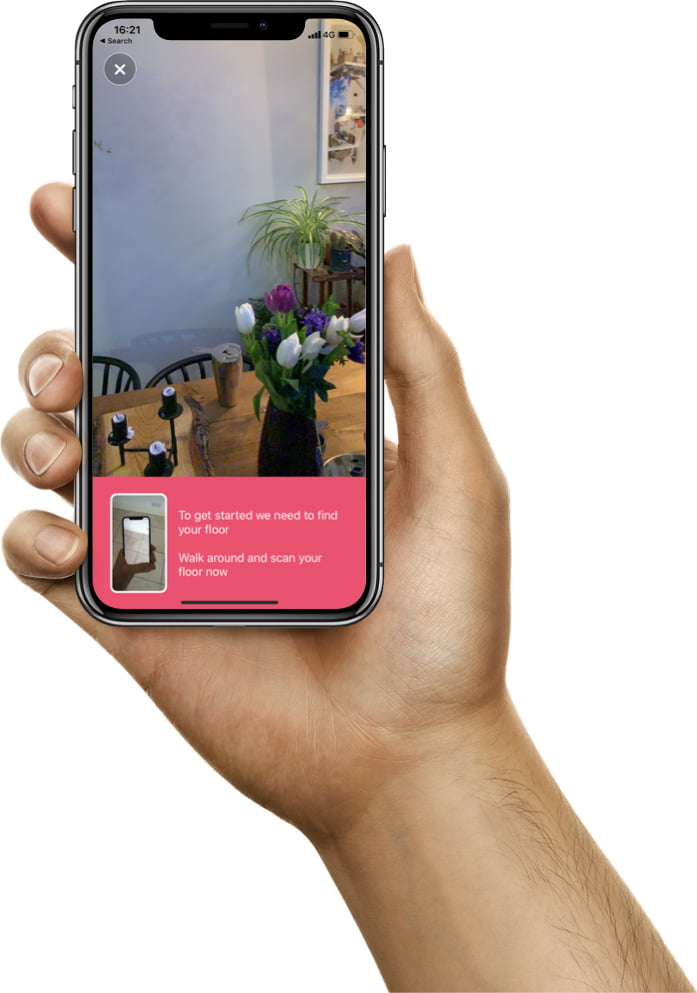 "Prodigi allows me to reach hundreds of millions of potential customers through their global distribution network."

Charlie Fuller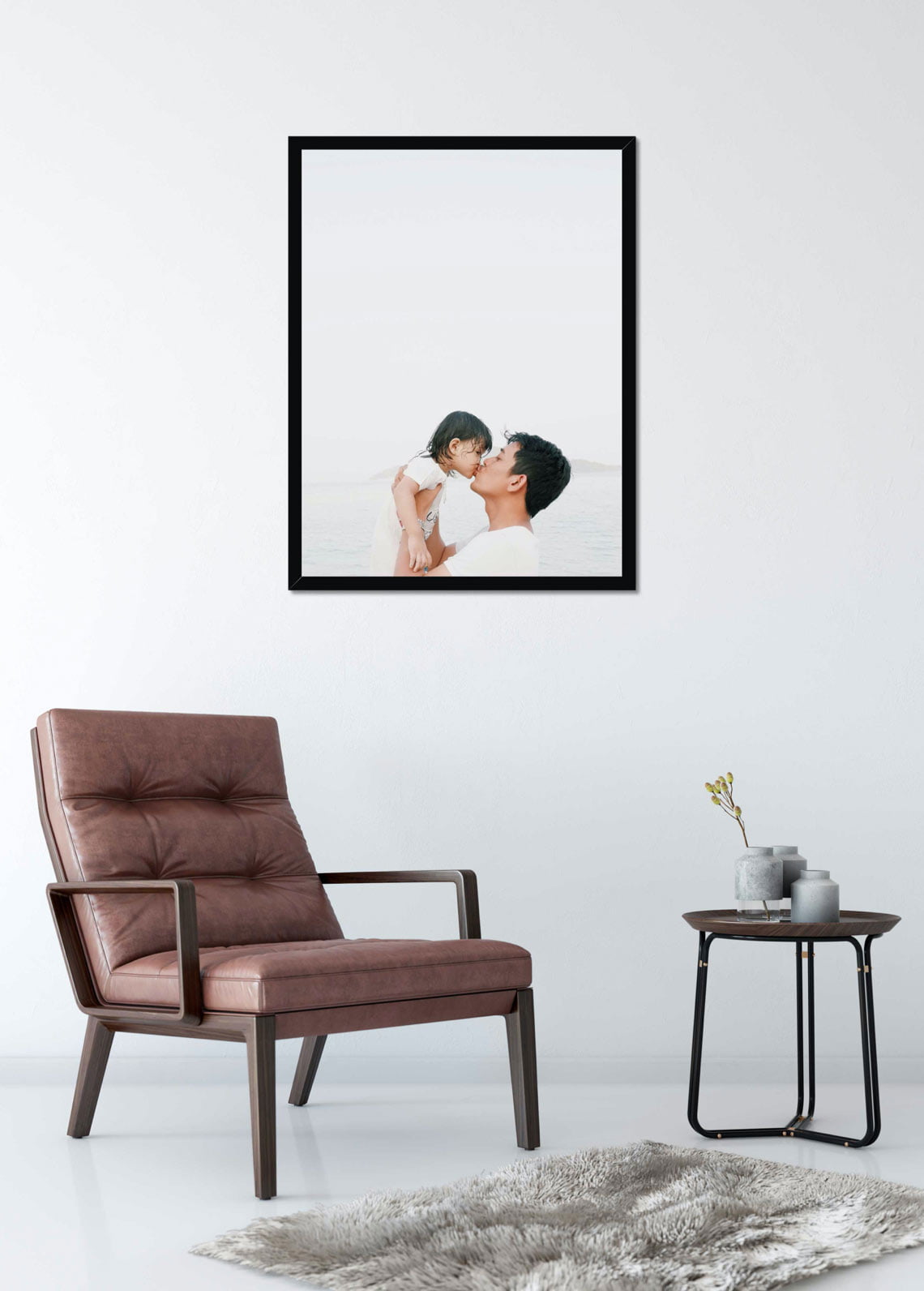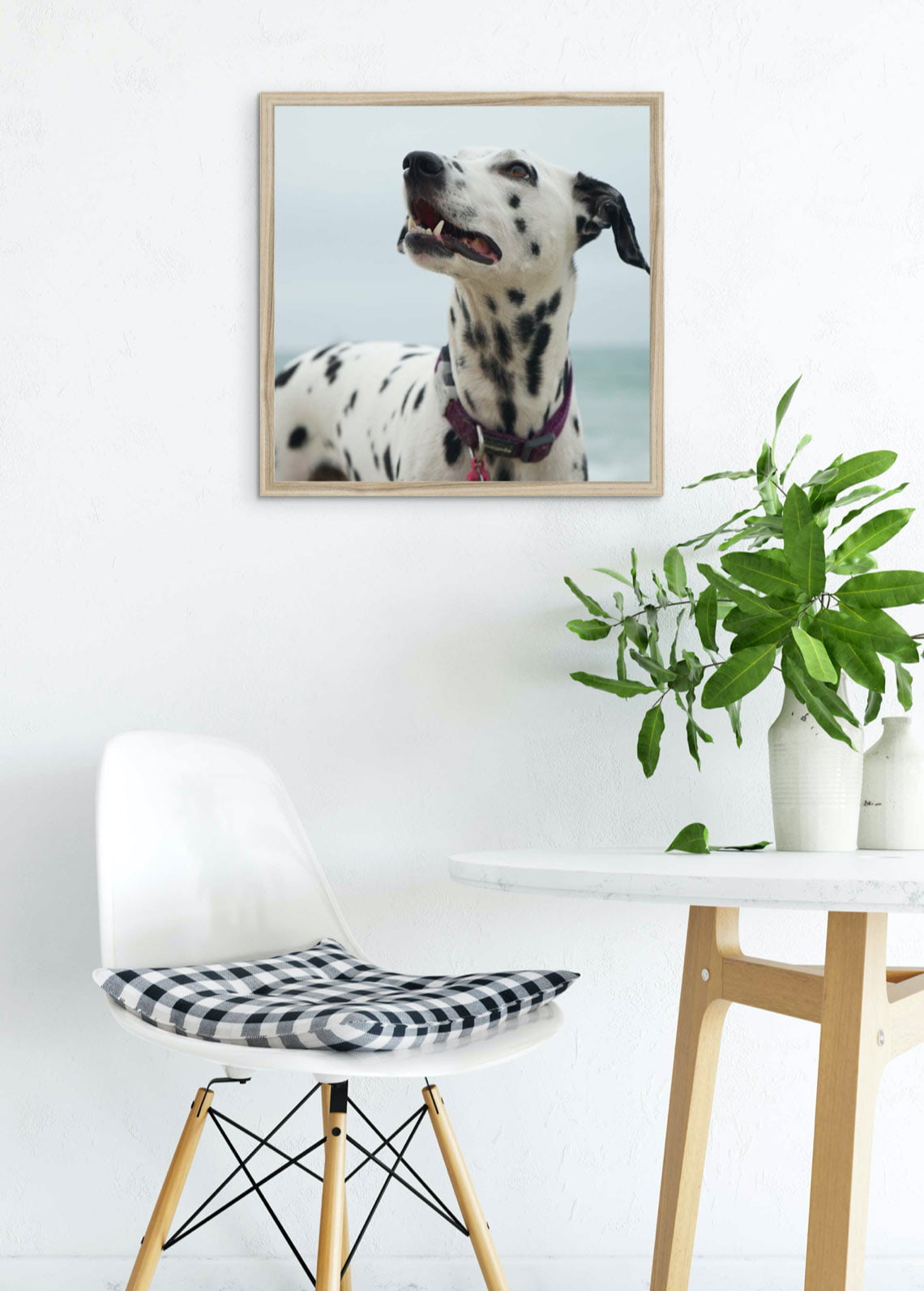 Enter print on demand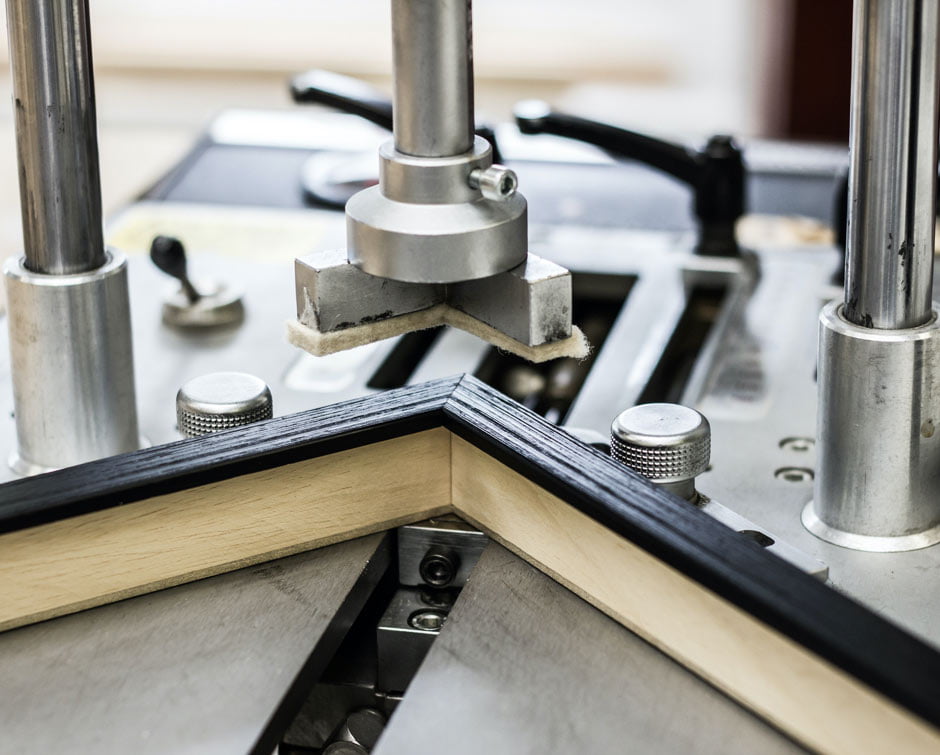 The Quickframe app uses the classic framed prints from our global print range. Our global range of products are exactly cloned and produced in a number of our production labs all over the world. This enables consistency, coverage and customer satisfaction.
Frames are created from high quality wood, milled with simple clean lines and presented with a satin finish. Images are printed with our Enhanced Matte Art (EMA) substrate. This paper is a museum-quality premium heavyweight paper that provides exceptional tonality and renders sharp details with a consistent flatness.