Case Study

Mercedes Lopez Charro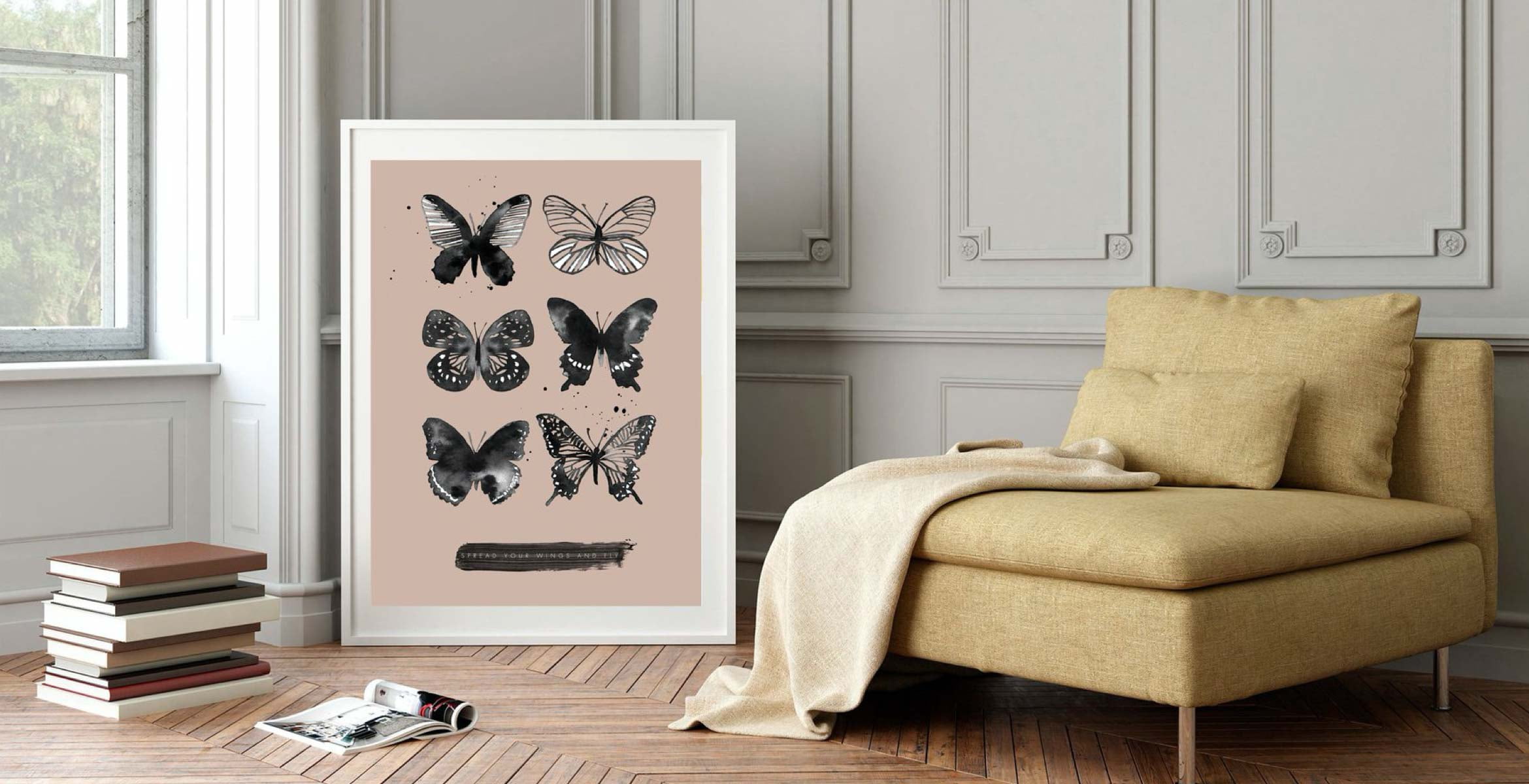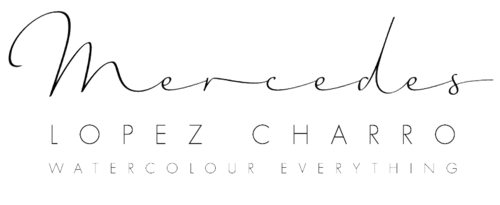 Mercedes Lopez Charro is a commercial watercolour illustrator who supplies artwork for clients worldwide. Her glorious prints are inspired by her daily life and the things that surround her.
About Mercedes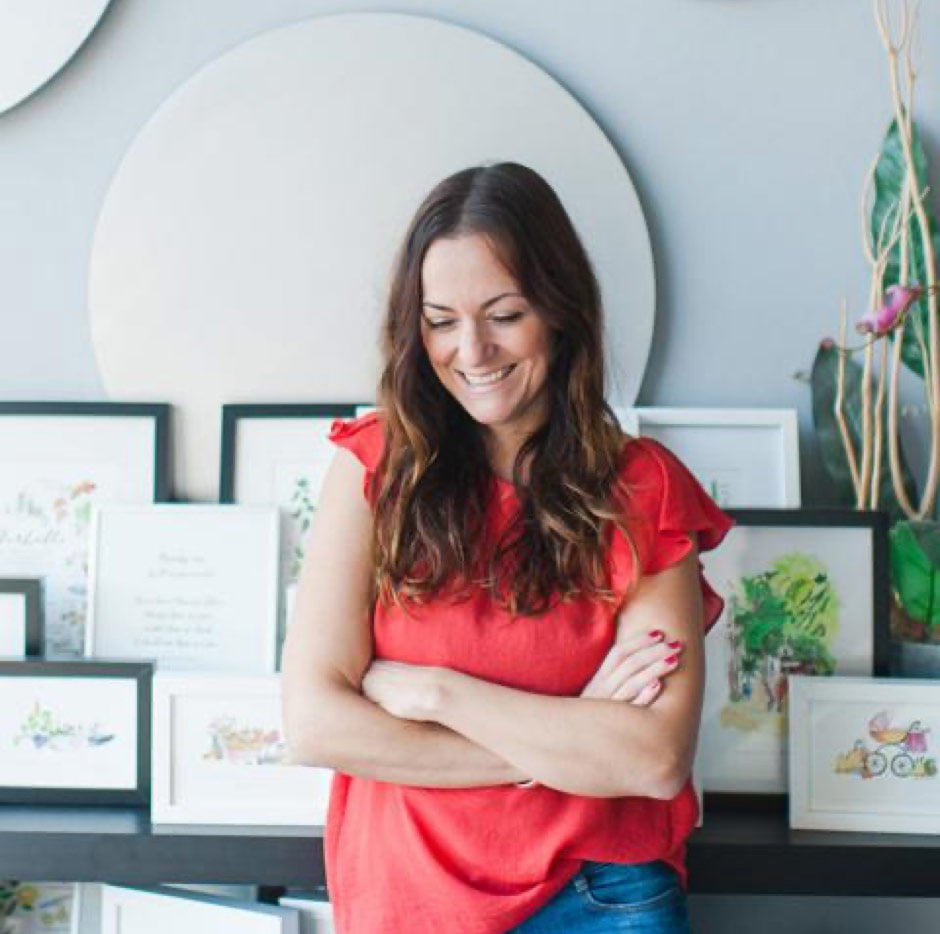 Mercedes has always loved to sketch and doodle, but never thought she could make a living selling her illustrations. She trained as a graphic designer and worked in that industry for 10 years.
She later retrained as a silversmith and opened her first retail outlet in Marbella selling jewellery, which she ran for 10 years.
Her move to art came about from selling a jewellery line that included cute sketches of fashion girls on the packaging. After posting the images to social media, people started contacting her wanting to buy the illustrations - and not the jewellery!
Since her fashion paintings proved to be so popular, she began sketching her mum's recipes like Paella and Gazpacho and people loved them.
"I am lucky enough to live in a beautiful Mediterranean Paradise where palm trees grow, vintage cars are seen daily on the school run and the streets are dotted with famous high end shops."
Mercedes now sells her artwork on canvas, prints, framed prints and apparel on her online Shopify store.
Life as a freelance illustrator
Mercedes wakes up at 6.30, checks her social media messages and emails and takes her son Ollie to school. She then does a Yoga class or a hike up the Benahavis mountains followed by a breakfast meeting with clients for custom jobs.
Once back at her home office Mercedes spends the day sketching, scanning and preparing new artwork, uploading new prints or products, checking and processing orders and researching new products.
After dinner and family time she often spends her evenings replying to customers or finishing off some artwork.
"It's full on but I wouldn't have it any other way!"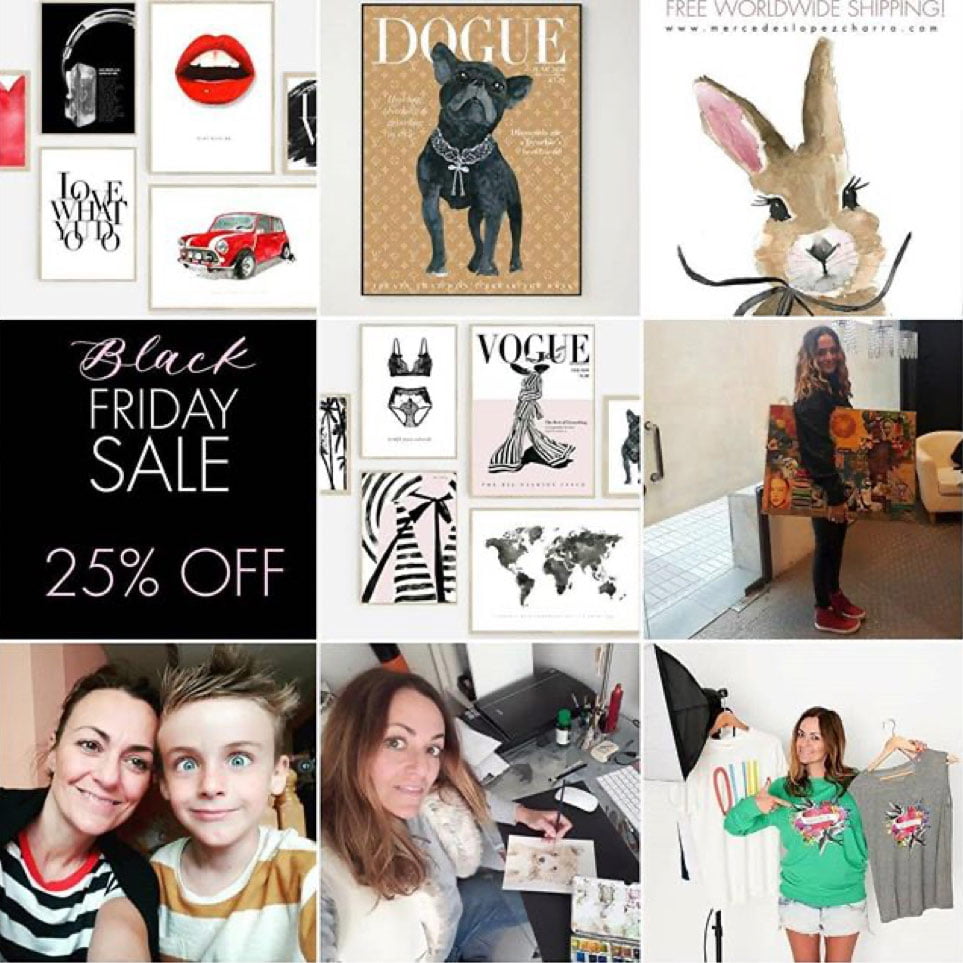 According to Mercedes, consistency is key.
"You have to do what you love and be patient because it takes time to build any business. You have to keep going even though it sometimes seems like you are not advancing."

Mercedes Lopez Charro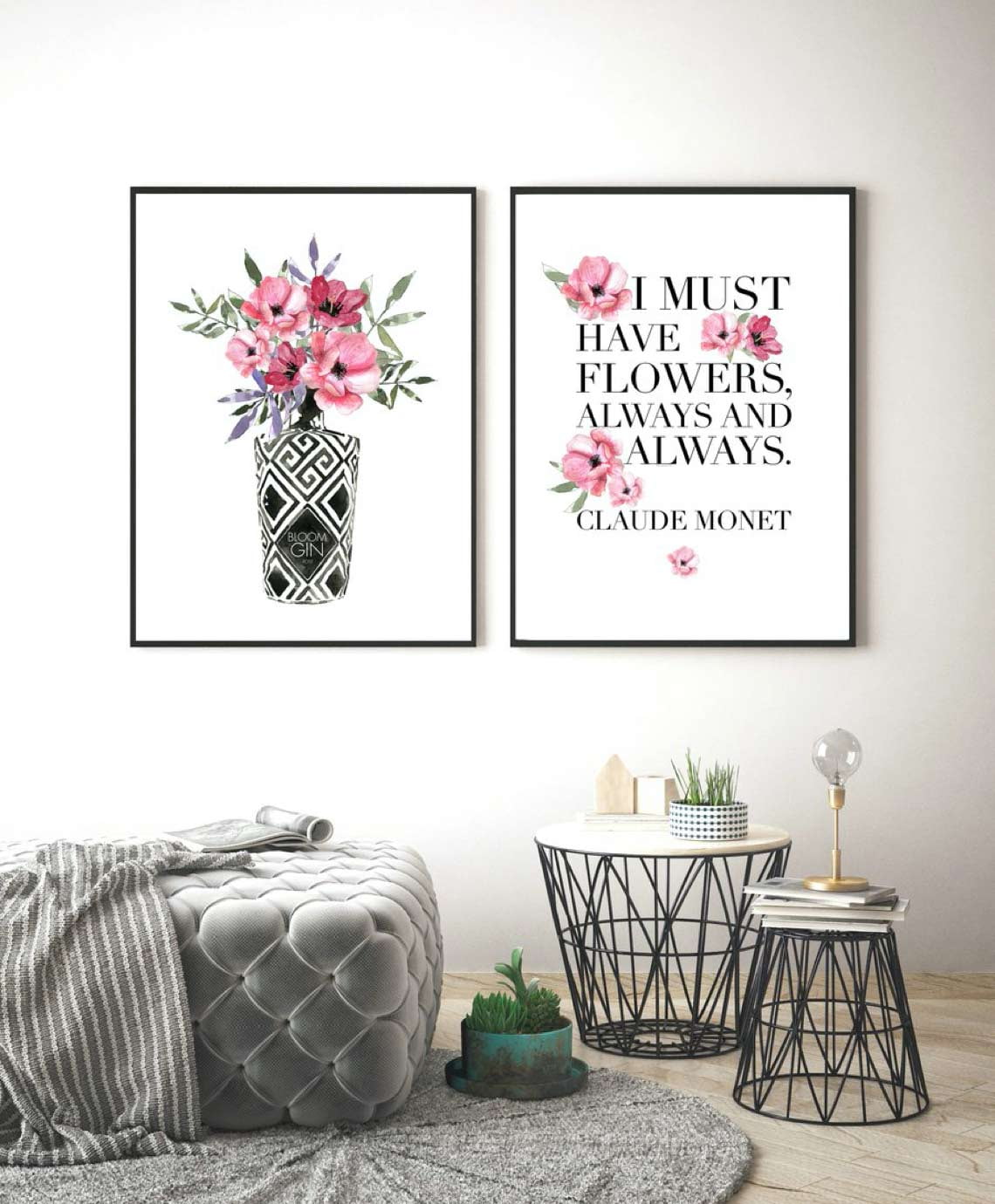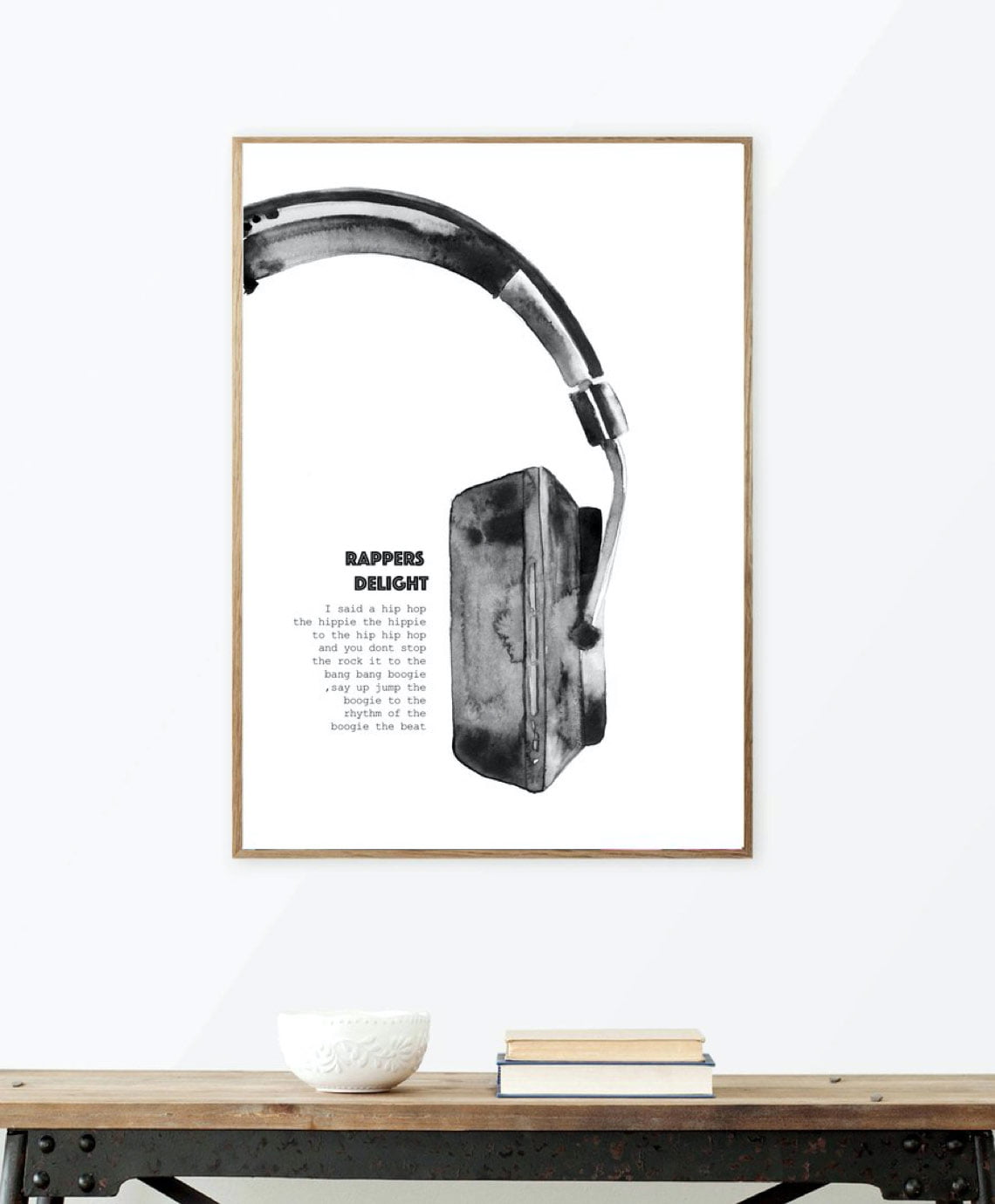 Enter print on demand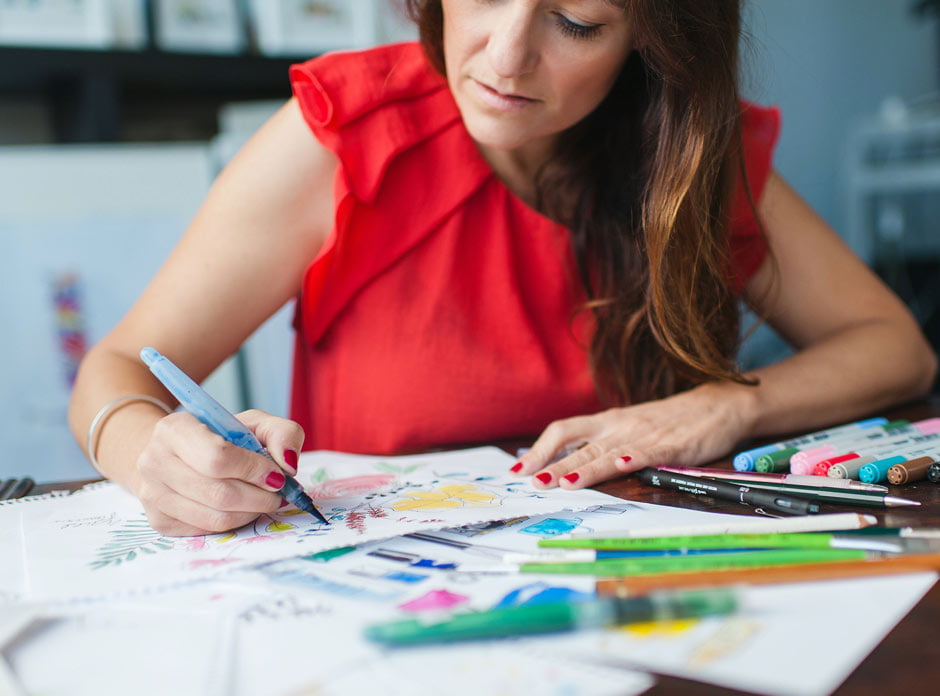 Mercedes came across Prodigi through a friend's recommendation and she found "it was a match made in heaven".
Prior to partnering with us, Mercedes used a local printer. She packaged and sent out all her orders by hand via the post office or by courier. This was a time consuming process. Now she has integrated with our services, orders are printed on demand and dropshipped directly to her customers.
"Time is of the essence when you're a working mummy! I don't have to leave my desk anymore and therefore have more time to paint, concentrate on larger projects and spend more quality time with my family."
Our customer service team save Mercedes' time chasing deliveries and tracking orders.
"If I have had any issues such as printing errors or orders gone missing, there is never a problem. Prodigi steps up and sorts it out."
Since integrating with our systems, Mercedes is able to offer a more professional service to her valued customers and can confidently supply custom orders.
"This has made a huge difference to me personally, I am more confident in my products and this in turn helps me get more important jobs because I know Prodigi can deliver."
Working with us has helped Mercedes 'level up' her business by giving her the flexibility to pursue other projects.