Case Study

Grasshopper Geography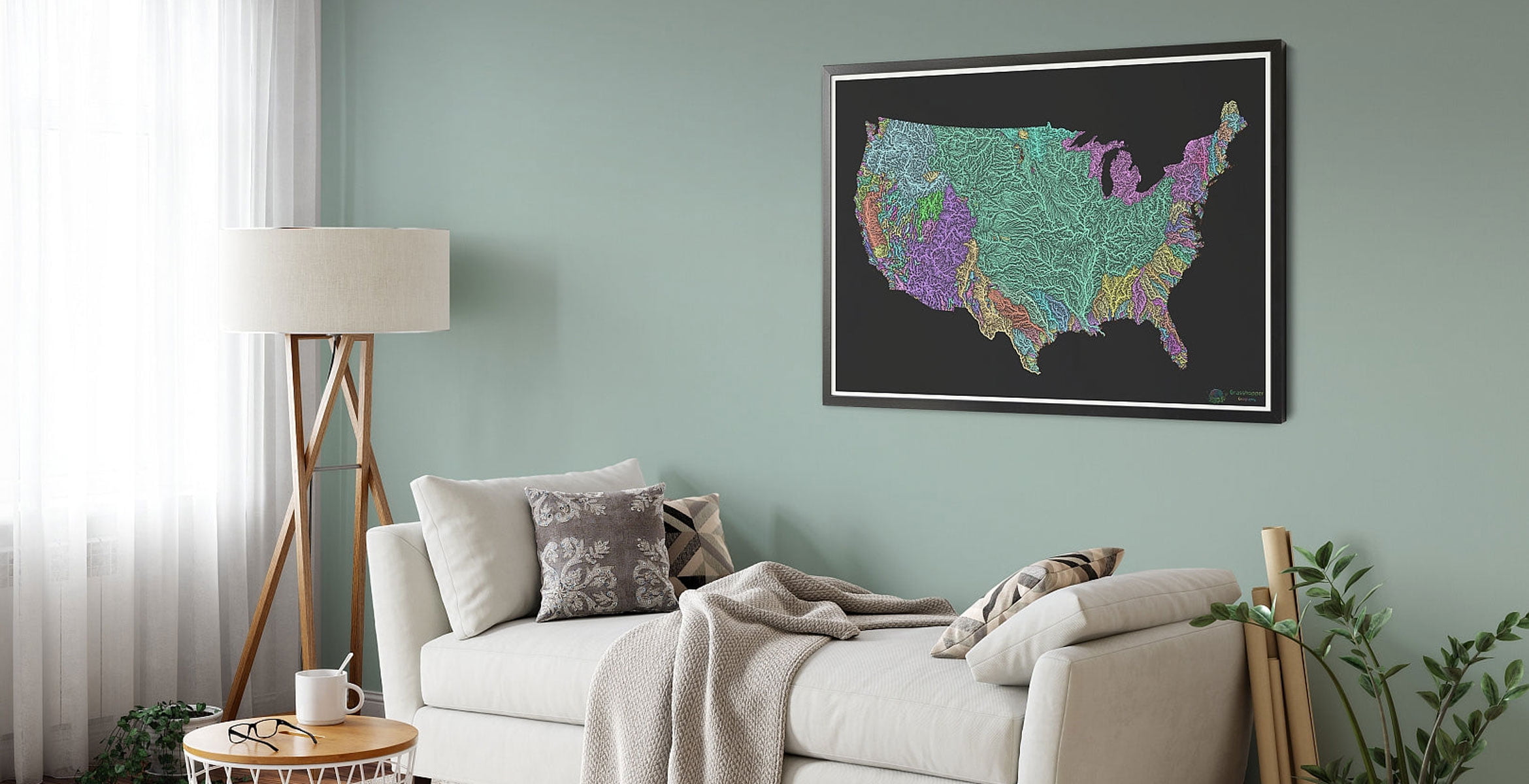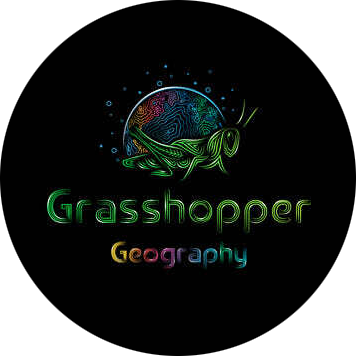 Grasshopper Geography specialises in museum-quality, geographer-made map prints — think science, but make it artsy.
About Grasshopper Geography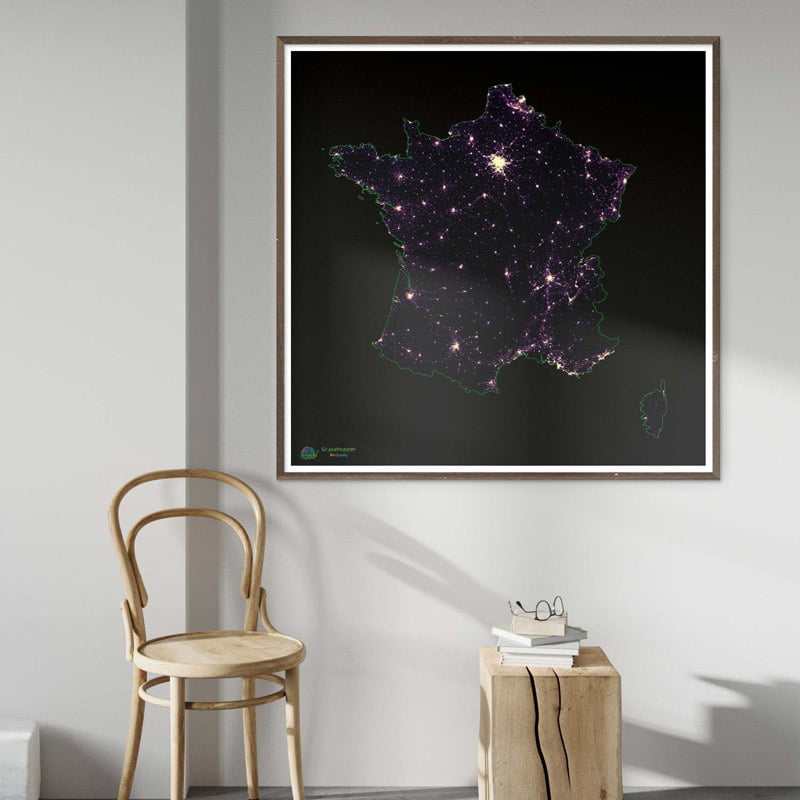 When geographer and GIS analyst Robert Szucs set out on his career path, he probably didn't think he'd end up making money selling his maps as works of art, and yet here he is doing just that.
Founded in 2016, Grasshopper Geography is run by Robert and his partner, Eszter (FYI: "grasshopper" was Robert's childhood nickname). Visitors to their website and Etsy store can purchase a variety of fine art prints, ranging from scientifically accurate river basin maps, depicted by colourfully complex networks of snaking waterways, to population density heatmaps resembling star-scattered constellations.
The funny thing is, Robert never intended to sell his maps. Speaking of his unexpected success as an artist, he muses, "It all started by accident really. I was experimenting with new map styles in late 2016 and decided to post them online. Before I knew it, my maps were being shared all over the Internet and written about by the mainstream media — things just exploded. After that, it wasn't long before people started asking where they could buy them, and so the business was born."
And it turns out that the fascination with Robert's maps wasn't just a fleeting interest. To date, the business has sold over 10,000 map prints to customers all over the world. If that's not proof that science sells, we don't know what is.
Mapping out the logistics
After initially using a third-party sales platform to sell his prints, it quickly became apparent that it wasn't flexible enough to sustain the business long term. It was at this point that Robert began looking for a solution. "It was a very basic website with very limited customisation options. I couldn't even add product descriptions!" By 2021, Robert had had enough and started looking for a solution. "We looked at every print on demand provider that offered an integration with Shopify. It was a very thorough process based on dozens of criteria and, after several months of online trawling, we finally settled on Prodigi. For us, the Shopify print on demand app just ticked more boxes than any of the others we'd looked into."
It turns out that integrating wasn't rocket science, either. "Connecting to the Shopify app was really easy, and uploading our catalogue of 600 images – which has since grown to more than 1,000 – was very straightforward. Better yet, creating new products only required a few clicks. We currently sell on Etsy and some other platforms, but our main webshop, grasshoppergeography.com, is now hosted on Shopify, with all the custom art prints we sell fulfilled through Prodigi."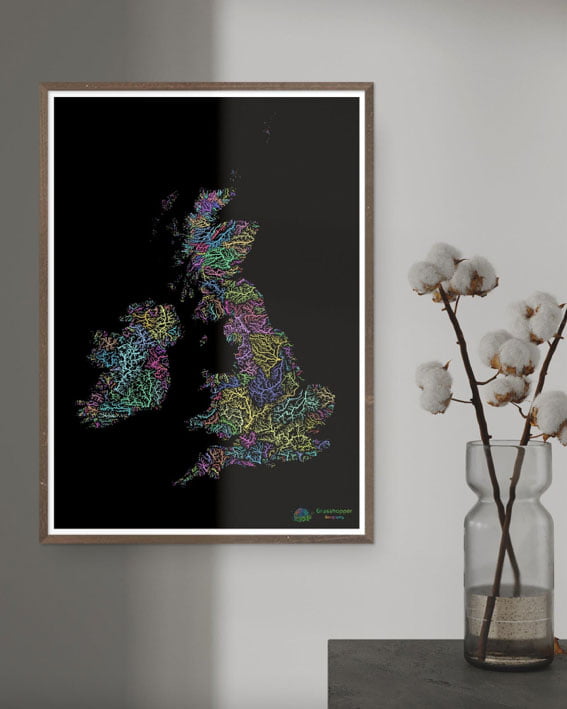 So what's next for Grasshopper Geography?
"When we're not handling the crisis of the day, going after new opportunities, doing background maintenance or working on commissions, we're usually busy with new projects. In fact, we recently launched our brand-new collection of pastel map prints, which we're pretty passionate about! We also can't wait to be able to integrate our Etsy store through Prodigi, which will hopefully enable us to bring in increased revenue, in turn allowing me to concentrate on creating more new artworks."
Something else that Robert and Eszter are passionate about is giving back. "We're happy to share our maps for free with non-governmental organisations and educational programmes that fight for important environmental issues around the world. Being involved in these amazing projects isn't just a humbling experience, it's also an essential expression of our core business values." You can read more about Grasshopper Geography's work with non-profits here.
His advice to others thinking about starting their own print on demand business? "A good idea is not enough. You need good partners for success." We couldn't agree more.
"I always knew that printing and fulfilling orders myself would be way too much work, so I wanted to automate as much as I could. Prodigi enables us to do far more than we ever could on our own, including selling physical prints on a professional website at scale."

Grasshopper Geography