Five print on demand Valentine's Day gifts to sell online in 2022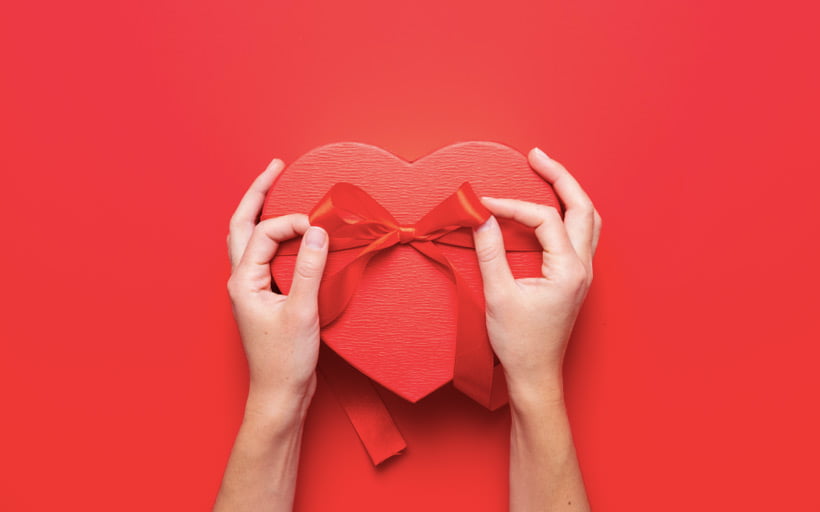 Interested in joining the world's leading print on demand platform?
No longer an occasion reserved exclusively for loved-up couples, these days Valentine's Day is all about treating everyone from significant others to friends, family and even pets (guilty). What's more, stats show that Americans spent a total of $21.8bn on Valentine's Day gifts in 2021, almost half of which went on loved ones other than spouses or partners — Galentine's Day, anyone?
The demand for personalised Valentine's gifts is also on the rise, with the global market for personalised gifts set to exceed $38.66bn by 2027. So, if you're looking to sell something a little less cliche than flowers and chocolates in your store this February 14th then keep scrolling, because we've rounded up our top five print on demand Valentine's Day gifts, and there isn't a mixtape in sight.
Greetings cards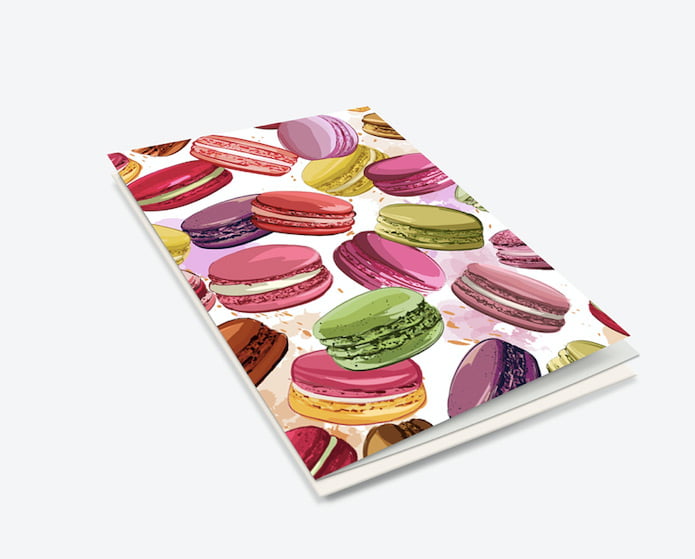 Forget impersonal, cookie-cutter Valentine's Day cards. Trends show that both Millennials and the Gen Z crowd are buying "higher value cards with a handmade, boutique style" over cheaper, more generic cards. Authenticity is key for this generation, with many of them seeking out independently owned stores to spend their hard-earned cash. A 2020 survey of 2,000 US citizens over the age of 16 also found that 65% of respondents adjusted their shopping behaviours to support local businesses.
Our personalised greetings cards are a great way for print on demand sellers to showcase their original Valentine's Day designs — particularly Etsy sellers. Customisable with photos, illustrations and artwork, each personalised Valentine's Day card is printed on 280gsm gloss paper or 324gsm Mohawk card and comes with a brown craft paper envelope. And you know what else goes perfectly with custom greetings cards? Custom wrapping paper.
Photo books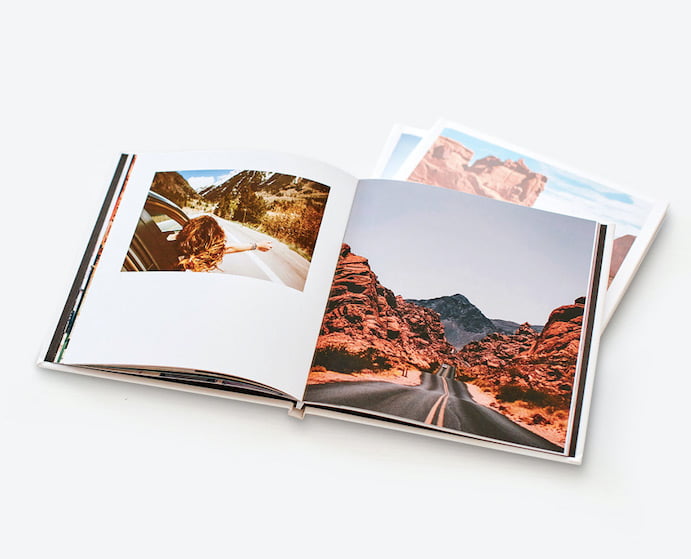 We can't write a blog post about the best Valentine's Day gifts without mentioning photo gifts. There's something pretty amazing about capturing a memory in the form of a photo and giving it to someone to keep forever as a gift. And thanks to our trusty smartphones turning us all into amateur photographers, it's never been easier to take a good photo.
Enable your customers to create beautiful personalised photo books for Valentine's Day in just a few clicks with our easy-to-use photo book maker. Available to order with a soft or hard cover, each photograph is recreated in crisp, vibrant colour on 170gsm satin-finished paper. Simply install our photo book maker plug-in to your website or app and you're all set. The straightforward interface is designed to maximise conversions and guides users through the photo book building process from start to finish.
Dog bandanas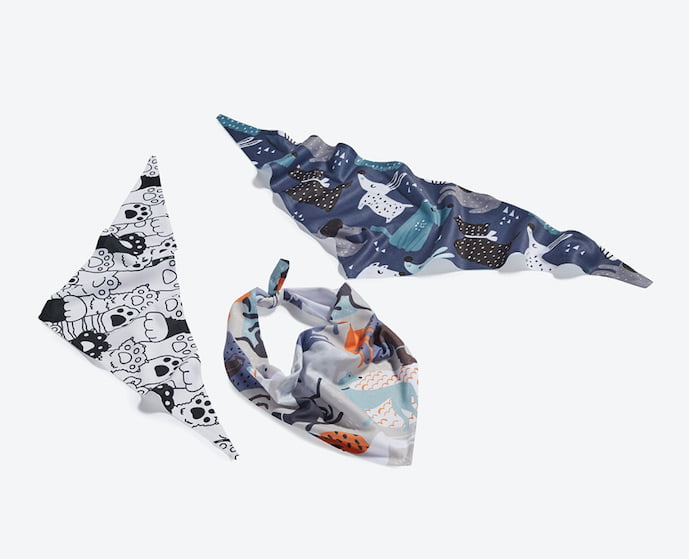 Never underestimate an owner's love for their pet. Animal lovers in the US were expected to spend over $2bn on Valentine's Day gifts for their furry friends in 2021, up by a whopping 185.3% on the predicted spend for Valentine's Day 2020. And with dogs making up the majority dog population in both the UK and the US (33% of UK households own a dog, along with 54.9% of American households), there's some serious puppy love in the air.
We know what you're thinking: what exactly do Valentine's Day gifts for good boys and girls look like? And the answer is: personalised dog bandanas. Aside from being completely adorable, they're also weatherproof, stain-resistant and can be thrown straight into the washing machine for easy cleaning. Better yet, they come in three different sizes to suit all dog breeds and have an adjustable tie for a comfy fit.
Keyrings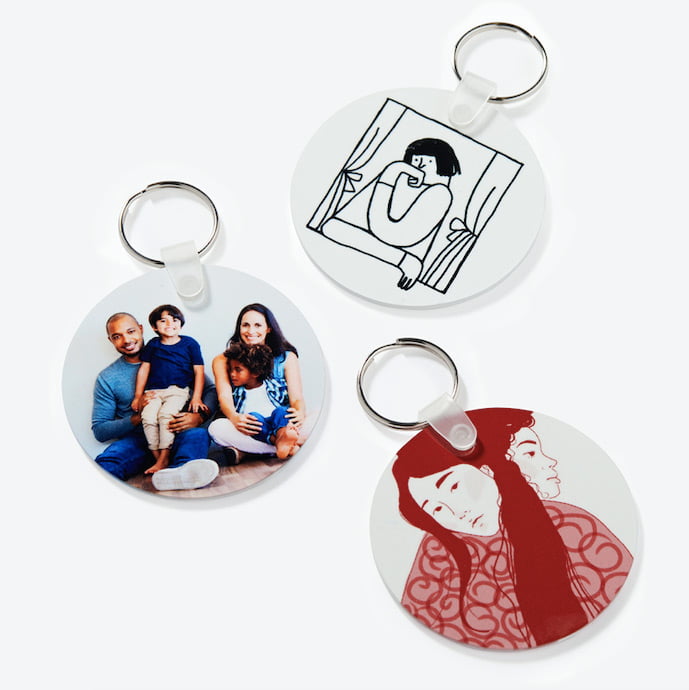 A bunch of keys might not be the first thing that springs to mind when it comes to romantic gestures, but add just one small accessory and you've got yourself the perfect Valentine's Day present. Yep, we're talking keyrings. Whether it's a thoughtful memento, a his-and-hers gift or a unique way of giving someone a key to your place, a custom keychain is just as practical as it is giftable.
Made from wear-resistant plastic, our personalised keyrings can be customised with initials, names, dates or photos for a super-personal touch. Bonus: they can be fixed to bags and backpacks, too. Valentine's Day gifting, sorted.
Jewellery pendants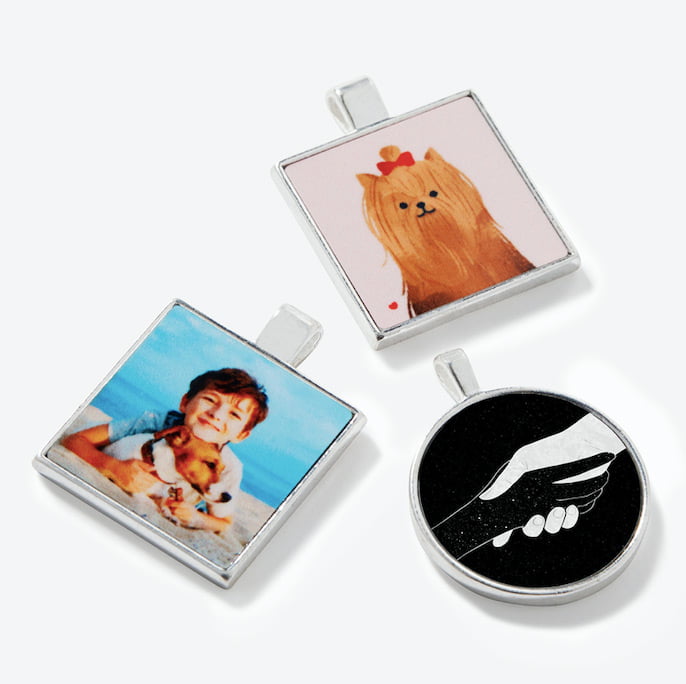 Valentine's Day or not, jewellery's always a popular gift. In fact, it's so popular that Americans forked out a cool $5.8bn on jewellery to mark the occasion last year. And the good news for sellers looking to capitalise on Valentine's Day sales is that unlike the majority of designer jewellery, print on demand jewellery is fully customisable.
Our personalised jewellery pendants are ideal for those looking for a gift that's extra special and can be custom printed with any image. Available to order in round or square bezel styles and designed to fit chains up to 2.7mm thick, they can be worn on necklaces as a sentimental keepsake for years to come.
To sum up…
That commences our rundown of the top five print on demand Valentine's Day gifts. As a print on demand seller, you're already in a great position to offer personalised gifts to your customers this Valentine's Day — all you have to do is pick the products you want to sell.
As well as getting products in your virtual shop window in time for Valentine's Day, it's also a good idea to start planning your Valentine's Day marketing strategy, including sending out comms to your customers and "seasonalising" your store. If you're a Shopify user, you can even download free Valentine's Day apps to adorn your storefront in 3D Valentine's Day effects, hearts and falling decorations — what's not to love?
For even more Valentine's Day gift ideas, check out our full range of print on demand products.